"The Epitomy of Methodical Mayhem" Holocaust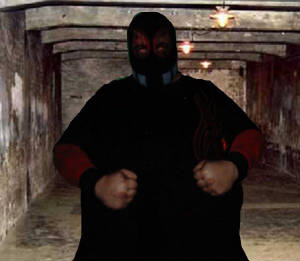 Hometown: HOSTLE-Schleswig-Holstein, Germany
Height: 6'2"
Weight: 666(333) lbs
Finisher Move: "747 Splash"
Holocaust has travelled the world leaving bodies lying everywhere. He's finally returned to Amerika. He's not alone though. He's come with Malice. Holocaust made his debut back in Alabama on November 17, 2007 where he left the bodies of Jon "The Beast" and Wes Crowe lying in the middle of the ring. Holocaust is not one who wants the gold. It weighs him down. All he cares about is leaving bodies lying on the ground while he leaves the arena. He doesn't care about victory. He enjoys just manhandling someone, then leaving. If there's one thing that's for sure about Holocaust, it is that you can never underestimate him. He'll always prove someone wrong.